Grenoble:Network
From Grid5000
Overview of Ethernet network topology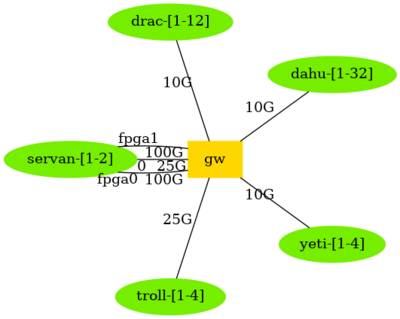 Network devices models
More details (including address ranges are available from the Grid5000:Network page.
Omni-Path Topology
Nodes of the dahu, yeti and lama clusters are connected to Omni-Path switches (Intel Omni-Path 100Gbps), beside the Ethernet network.
This Omni-Path network interconnects both the Grid'5000 Grenoble nodes and the nodes of the HPC Center of Université Grenoble Alpes (Gricad mésocentre).
The topology used is a fat tree with a 2:1 blocking factor:
2 top switchs
6 leaves: switchs with 32 downlinks to nodes and 8 uplinks to each of the two top switches (48 ports total)
All 32 dahu nodes are connected to a same leaf. The 4 yeti nodes are connected to another leaf. TBC for lama.
Other ports are used by nodes of the HPC center of UGA.


A generated topology (using the output of opareports -o topology :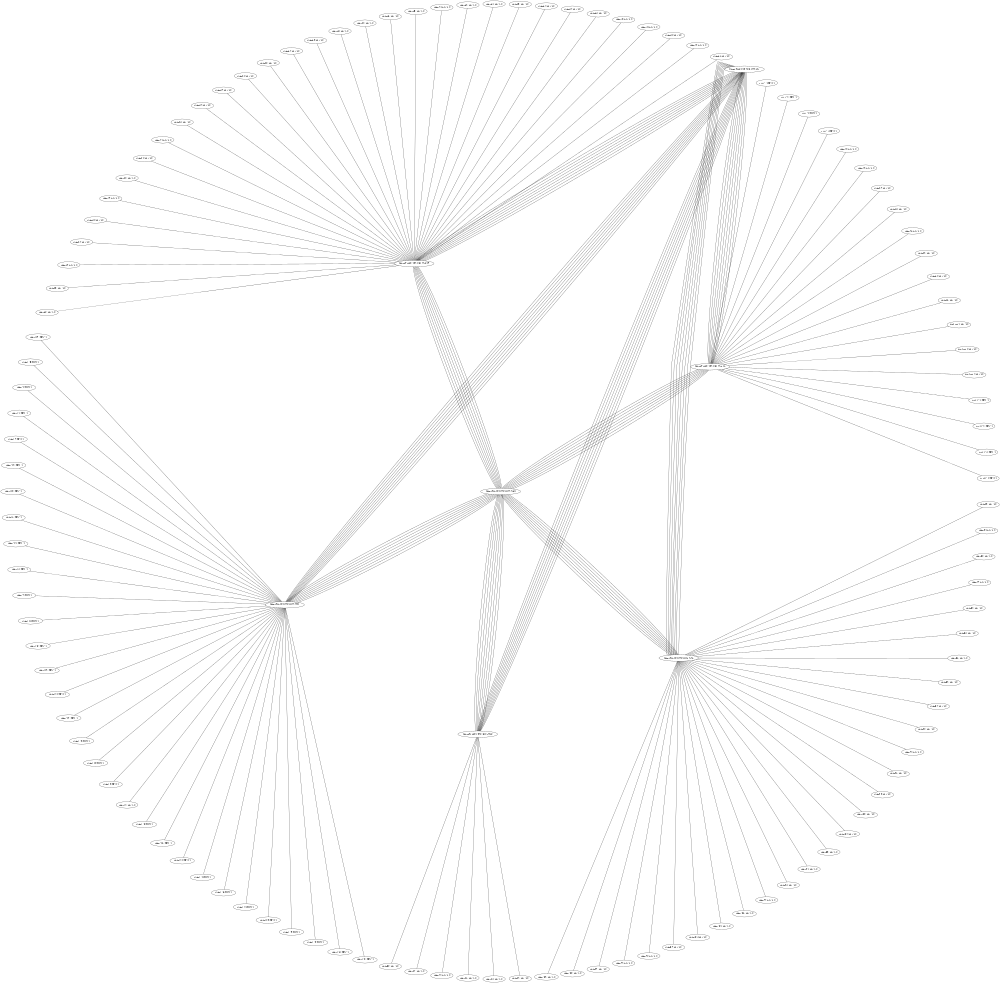 IP Range
Computing : 172.16.16.0/20
Omni-Path : 172.18.16.0/20
Virtual : 10.132.0.0/14